Oh, we are excited about this one.
Play:  The Real Live Brady Bunch
Character Type:  Carol Brady
Best Line:  N/A

A super sweet fan, MC, emailed us this gem: Jane Lynch as Carol Brady in The Real Live Brady Bunch.  In 1992, Jane toured with Chicago's Annoyance Theater in this verbatim, screen-to-stage version of The Brady Bunch.  The clip here is of the gang – which includes Andy Richter!! -  performing on a Very Special Episode (VSE) of Geraldo. This was way before Geraldo fancied himself a serious journalist and embedded himself with the military to prove it.  The VSE is followed by an MTV clip with Kurt Loder.  The gem-iest of all gems.  Thanks MC!!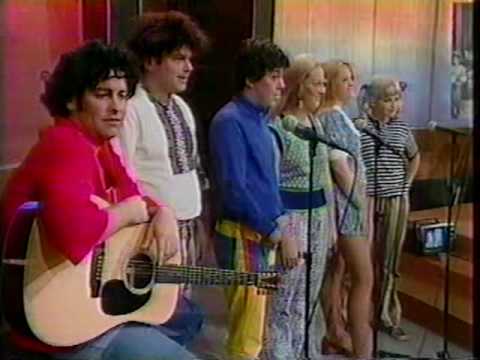 Tags:
brady bunch
,
carol brady
,
The Jane Lynch Project